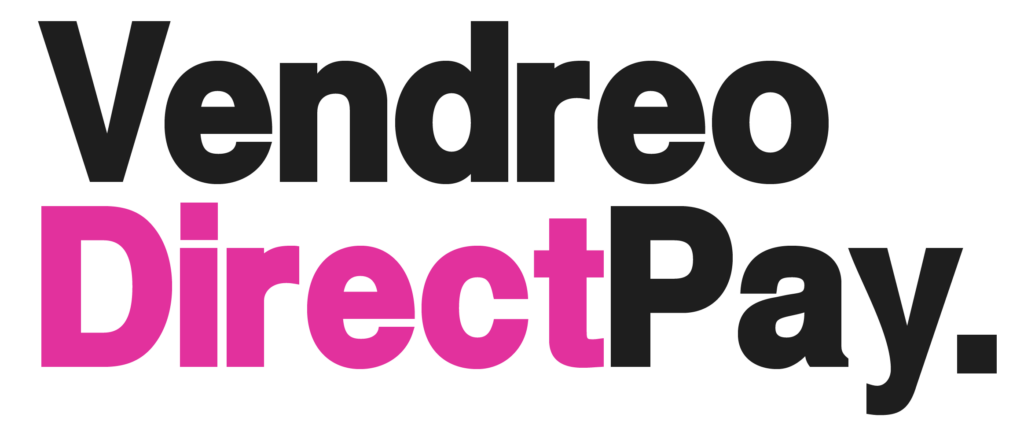 Direct Merchant Accounts.
For those who require a Direct Merchant Account with greater flexibility and lower costs.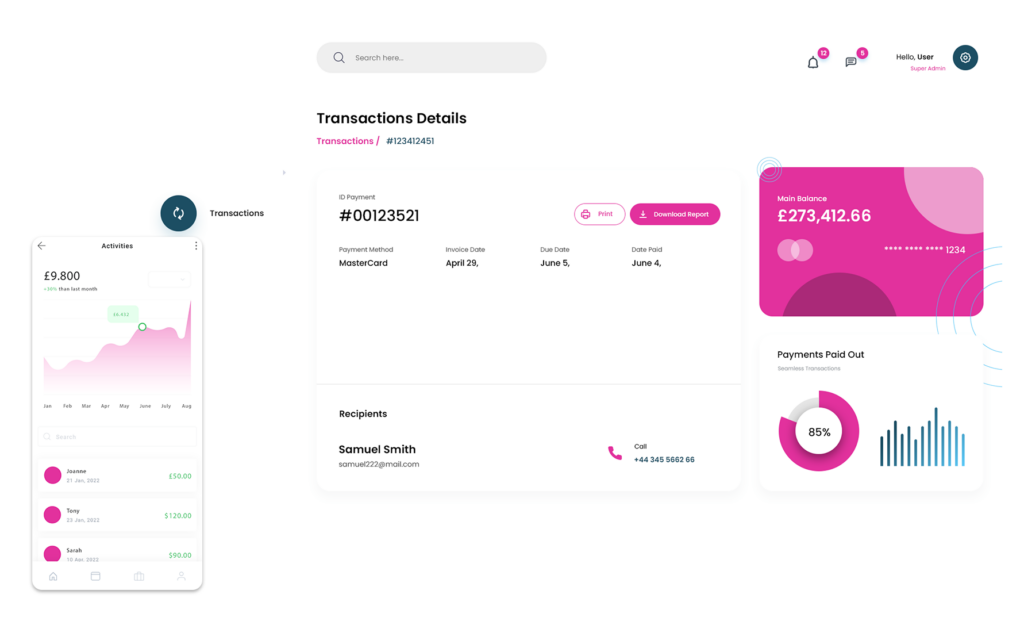 Upgrade your Payment Processing.
Benefit from a Comprehensive Payment Processing Solution for your business at the lowest rates available.
A Direct Merchant Account gives you the security and flexibility you need to succeed in today's marketplace.
Unlock unbeatable rates and boost profits.
Compared to alternative payment solutions, Vendreo DirectPay offers competitively low fees that help you maximise your profits.
Why pay more when you can save with Vendreo DirectPay? Experience the perfect combination of affordability and efficiency by making the switch today.
Who is a Direct Merchant Account For?

Direct Merchant Accounts are ideal for any business that wants to accept credit and debit card payments directly from their customers.

This includes small businesses, online retailers, and larger enterprises that are in need of a more comprehensive payment processor solution.

Direct Merchant Accounts are the best option for organisations classed as medium to high-risk, or who have a more complex ownership structure.
Direct Merchant Accounts.
In need of a Direct Merchant Account?
Vendreo DirectPay, an innovative product within this domain, emerges as a game-changer by offering businesses increased flexibility and cost reductions. The platform builds upon the robust framework of Vendreo Pay, integrating a Direct Merchant Account for extended services.
Catering to enterprises across varied sectors and risk profiles, Vendreo's comprehensive and flexible payment solutions facilitate seamless and secure industry-specific transactions. Embracing the benefits of Open Banking, DirectPay empowers businesses to accept payments fearlessly while unlocking their full potential.
With its commitment towards bespoke services that ensure swift, secure online transactions without necessitating card usage, Vendreo transforms the perception of risk into potential growth opportunities for businesses.
Apply Now.
Start sign-up process.
Limitless Dedicated Merchant Accounts.
The primary advantage of Vendreo DirectPay lies in its capacity to transcend limitations typically associated with traditional banking systems.
Its inclusive approach ensures that every firm can benefit from versatile payment solutions. The integration of a Direct Merchant Account not only allows for more flexible transactions but also significantly reduces costs.
This has made it possible for businesses to experience seamless, secure payments tailored to their industry-specific needs.
Seeing Potential where others see Risk.
Embracing Vendreo DirectPay means entrusting your enterprise to a progressive partner who sees potential where others see risk.
Vendreo partners are empowered with fast, safe, and secure online transactions thanks to cardless and speedy payments offered by this platform. Thus, unlocking the full potential of Open Banking with Vendreo DirectPay equates to paving the path toward success amid a competitive business landscape without any unnecessary restrictions or boundaries.
At Vendreo we believe in inclusive payment solutions that empower businesses others might shy away from. We proudly embrace high-risk merchant accounts, offering the support and resources needed to thrive.
In the table are a handful of industries, typically categorised as 'high-risk', that Vendreo accept and help to thrive:
Leverage the inclusivity of Vendreo DirectPay, the payment solution that breaks barriers and embraces businesses from all industries and sectors.
Our inclusive approach ensures that every business, regardless of its niche, can benefit from our versatile payment solutions. With Vendreo DirectPay, there are no limitations.
Experience seamless and secure payments tailored to your industry-specific needs. Join us today and unlock the full potential of Vendreo DirectPay for your business's success.
Typically 'high-risk' industries
More Cost-Effective, More Secure
E-commerce businesses face a host of challenges in processing payments, underlined by the diverse needs of a global customer base and the imperative to maintain secure transactions.
Key issues include security and fraud prevention, as e-commerce platforms are often targets for cybercriminals, leading to data breaches, fraudulent transactions, and chargebacks.
Currency and location barriers can pose significant hurdles, with businesses needing to accommodate different currencies, exchange rates, and locally preferred payment methods.
The cost of transactions, levied as fees by payment processors, can impact profit margins, particularly for businesses with low-priced items or operating on tight margins.
Compliance with regulatory frameworks like PCI DSS and GDPR, amongst others, is mandatory, often necessitating additional investments in technology and processes.
Subscription management for recurring payments, refunds, and dealing with payment failures adds to the complexity.
Poor user experience due to complicated checkout processes can lead to cart abandonment, resulting in lost sales.
Lastly, integration issues with existing systems can create technical glitches, impacting the smooth processing of payments.
Therefore, careful selection and implementation of a suitable payment processor is critical for e-commerce businesses.
Cost-effective Payment Processors.
E-learning platforms often encounter several issues when it comes to collecting payments. Understanding these challenges is important in order to create an effective solution that can minimise potential issues. Here are some of the most common problems:
To address these challenges, it's important to choose a payment processor that meets your specific needs, prioritise security to prevent fraud, ensure your system complies with all relevant regulations, and constantly strive to improve the user experience.
Plain Sailing with Secure Payment Processors.
The travel industry relies heavily on secure and efficient payment processing systems to handle transactions from global customers.
Multi-currency and multi-language support are key features, allowing companies to serve an international customer base and facilitate bookings from different regions.
Security is paramount as transactions often involve high-value purchases; thus, systems must protect against fraud and adhere to PCI DSS standards.
Integrating various payment methods, including credit/debit cards, mobile wallets, and bank transfers, is essential to meet varied customer preferences.
Additionally, systems need to handle complex transactions like split payments, cancellations, and refunds efficiently.
Travel firms often need to pay suppliers and partners, requiring seamless B2B payment solutions.
High transaction fees can impact profitability, making cost-effectiveness a key factor when choosing a payment processor.
Lastly, the customer payment experience must be smooth and intuitive to prevent booking abandonments.
As the travel industry continues to embrace digital transformation, a robust payment processing infrastructure becomes even more crucial.
Payment Processing on another level.
Payment processing in the gaming industry presents unique challenges.
Primarily, it's a global industry, necessitating support for a wide array of payment methods and currencies to meet diverse player preferences.
Fraud and chargeback rates are typically higher in gaming due to the digital nature of the goods sold, creating a need for robust security measures and risk management tools.
Compliance with age restrictions and gambling laws, which vary significantly across jurisdictions, adds complexity.
Additionally, gaming companies must handle microtransactions, a common practice within games, which can increase processing costs due to transaction fees.
Subscription management for recurring payments, like season passes or premium memberships, also requires special attention.
Finally, in-game purchases demand a seamless, uninterrupted payment experience. If the process is too complex or lengthy, it may deter impulse purchases, affecting potential revenue.
Therefore, the gaming industry needs flexible, secure, and user-friendly payment solutions that can accommodate its specific requirements.
Secure subscriptions. Fraud eliminated.
The online dating industry faces specific payment processing challenges.
Security is a significant concern; dating platforms often face issues with fraud, including false identities and scam attempts, which can lead to chargebacks.
Dating platforms require payment processors with advanced fraud detection capabilities to mitigate these risks.
Another challenge is the need for discreet billing; customers often prefer that their transactions with dating sites aren't explicitly listed on their bank statements, necessitating processors that can offer generic descriptors.
Subscription-based payments are the norm in online dating, creating the need for efficient recurring payment systems. Managing renewals, cancellations, and refunds in a user-friendly manner can significantly affect customer satisfaction and retention.
Additionally, the global nature of the online dating industry demands support for multiple currencies and local payment methods to cater to a broad user base.
Lastly, the 'adult' nature of some dating platforms may complicate relationships with certain payment processors, who may perceive these businesses as high risk.
Balancing these considerations requires a secure, adaptable, and discreet payment processing solution.
Payment processing in the adult industry presents unique challenges.
First and foremost, many traditional payment processors consider the adult industry as "high-risk" due to regulatory complexities, higher chargeback rates, and reputational considerations.
This classification can lead to higher processing fees or even account termination.
Secondly, the global nature of the adult industry demands support for a broad range of currencies and local payment methods.
Furthermore, there's a high prevalence of subscription-based services, necessitating reliable and efficient recurring payment systems. Managing cancellations, refunds, and chargebacks in a user-friendly manner is also vital.
Security is another concern, as adult sites are often targeted by cybercriminals. Not only must payment systems protect against fraud, but they must also maintain user anonymity, given the sensitive nature of the transactions.
Additionally, the industry must adhere to age verification laws, adding another layer of complexity to the payment process.
Lastly, due to the nature of the services offered, discreet billing is often required to maintain user privacy.
Given these challenges, the adult industry requires robust, secure, and user-friendly payment solutions that can handle its specific needs.
Secure & Instant Payments.
Payment processing for charities and non-profits brings its unique challenges.
These organisations depend heavily on donations, which are inherently unpredictable and irregular, making cash flow management difficult.
The ability to accept a wide range of payment methods (credit/debit cards, digital wallets, bank transfers) and currencies is crucial to maximise donor convenience and giving.
Non-profits also often collect funds through recurring donations, necessitating a seamless subscription management system.
In terms of online giving, providing a simple and quick donation process is essential to prevent donor drop-off.
Security is paramount to ensure donor confidence and protect against fraud. Compliance with regulations such as PCI DSS is also obligatory.
Another challenge is managing the costs associated with payment processing; high transaction fees can take a significant chunk out of donations.
Furthermore, non-profits often need to issue tax receipts to donors, requiring integration between payment systems and donor management platforms.
Lastly, as these organisations often host fundraising events, they may need mobile payment solutions to collect donations in person.
Overall, charities and non-profits require flexible, secure, and cost-effective payment processing solutions that cater to their unique needs.
Events / Ticket Solutions.
Flexible. Robust. Secure.
The events and ticketing industry faces distinct payment processing challenges.
The industry often sees significant fluctuations in sales volume, with high demand periods during popular event releases, requiring a payment processor capable of handling sudden spikes.
Additionally, ticket purchases usually occur globally, necessitating a payment system that supports multiple currencies and diverse payment methods.
Security is paramount, not only to protect customer data but also to prevent fraudulent ticket purchases, which can lead to chargebacks.
Event cancellations and subsequent mass refunds present another major challenge. With the rise of digital tickets, seamless mobile payments have become increasingly important.
Integration between payment processors and ticketing platforms is crucial to ensure smooth transactions and real-time ticket availability updates.
Companies also need to carefully manage transaction fees, as these can significantly affect profitability, particularly for lower-cost tickets.
Furthermore, there's a trend towards offering additional services like VIP packages or merchandise during the ticket purchase process, adding complexity to the payment and checkout process.
Therefore, the events and ticketing industry requires robust, flexible, and efficient payment solutions that can handle its specific needs.
Flexible and adaptable financial transaction options, provided by DirectPay, present an advantageous opportunity for businesses to streamline their operations.
Vendreo's DirectPay system leverages the robust architecture of Vendreo Pay and combines it with a Direct Merchant Account feature. This amalgamation creates a versatile payment solution that not only offers greater flexibility but also significantly reduces costs.
Reduce Costs.
Start sign-up process.
Specifically designed to cater to individual business needs, thereby facilitating seamless integration into different industry dynamics.
A secure framework that guarantees the safety of transactions, fostering confidence among both businesses and customers.
The inclusivity approach adopted by Vendreo ensures that businesses can experience unrestricted payment solutions regardless of their niche or sector. This platform empowers enterprises with efficient transaction processes while simultaneously mitigating potential risks.
Vendreo envisions a world where every venture has equal chances at success irrespective of its risk level. By offering tailored payment services such as DirectPay, they are gradually breaking down barriers and opening up possibilities for all types of industries. The ultimate goal is to create an ecosystem where everyone can conduct transactions confidently without worrying about limitations or unchecked risks.
Global & Multi-Currency Payments Made Simple.
Accept payments from all over the world, in a variety of currencies, with Vendreo's Global Payment Solutions.
Never miss a sale with Vendreo Global Pay.